Recent Articles Changed
Social Media (Twitter, Facebook, Comments)
Modified May 26 - 15:36
social media are newsfeed application List instagram ... Platform helps to manage social media - twitter only Quotes
Headless browser - WebDriver / ChromeDriver (automated testing - W3C WebDriver API )
Modified May 26 - 11:30
W3CAPI A WebDriver is a application: that control / drive real browsers. via function that are available via the the WebDriver API Each browser is backed by a specific WebDriver implementation, called a drivebrowserseleniuweb appsWindowsAppDriver "...
Chrome DevTool protocol (CDP)
Modified May 26 - 11:22
The is a API that permits to call browsers implementing the CDP api (chrome of course but also any other browser implementation ) via json RPC. The protocol is used to communicate with Chrome and drive the headless browser instance. Usagewebdriverpu "...
Javascript - (Interpreter|Engine|Runtime)
Modified May 26 - 11:05
Javascript Interpreter (JavaScript_engineJavaScript engine) is a software which interprets and executes JavaScript code. Javascript can run in two different environment: within a browser or without browser If the javascript script has no dependenc "...
---
---
Data all the way
Always keep one hand firmly on data, Amos liked to say.

Data is what set psychology apart from philosophy, and physics from metaphysics.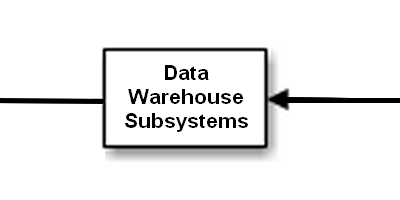 Data Warehouse Subsystems
Developing a data warehouse means assembling a lot of subsystems in order to create a whole and coherent data application.
Discovers the 34 Kimball Subsystems and drill down to discover them
Data Processing
Data processing has changed a lot since 1940 :) and luckily, we are not using punch card anymore.
Stream processing is becoming the norm in data integration task while batch processing stays the king in data analysis.
Data Modeling
Data Modeling is the translation of process into the world of data. The process is tricky but not insurmountable.

Dimensional Data Modeling
Dimensional Data Modeling permits you to model a (hyper)cube and analyse a process through different perspective. You define dimensions, measures and metrics.
Most programs process some input to produce some output; that's pretty much the definition of computing.
Function
A Function is the basic block of all reusable code component. It is also becoming the central component of any serverless architecture.
Knowledge isn't free. You have to pay attention.
Table / Relation
The table format (known also as a relation) is the most important data structure used in data analysis. Did you know that its name originate from the medieval counting table ?
Education isn't something you can finish.