Recent Articles Changed
Vertx - Serving a static web site (Static content)
Modified Dec 06 - 13:43
How to server a static website with vertx Default Configuration Root directory: The default static file directory is called webroot Cache : cache-control is set to max-age=86400 (controlled by setMaxAgeSeconds) Cache .vertxworking directoryDisablin "...
Javascript Package - Package.json
Modified Dec 06 - 10:02
Package.json is used by npm to store metadata for projects published as npm modules. Package.json: serves as documentation for what packages your project depends on. allows you to specify the versions of a package that your project can use usingse "...
React
Modified Dec 05 - 10:27
is a front-end framework base on the virtual dom technology If the data (state) changes, UI should change. Learn once, write anywhere Babel for JSX and (also known as ES2015) Inventor: Jordan Walke ?? Library
---
---
Data all the way
Always keep one hand firmly on data, Amos liked to say.

Data is what set psychology apart from philosophy, and physics from metaphysics.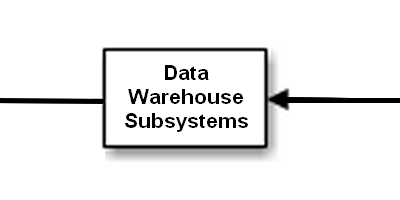 Data Warehouse Subsystems
Developing a data warehouse means assembling a lot of subsystems in order to create a whole and coherent data application.
Discovers the 34 Kimball Subsystems and drill down to discover them
Data Processing
Data processing has changed a lot since 1940 :) and luckily, we are not using punch card anymore.
Stream processing is becoming the norm in data integration task while batch processing stays the king in data analysis.
Data Modeling
Data Modeling is the translation of process into the world of data. The process is tricky but not insurmountable.

Dimensional Data Modeling
Dimensional Data Modeling permits you to model a (hyper)cube and analyse a process through different perspective. You define dimensions, measures and metrics.
Most programs process some input to produce some output; that's pretty much the definition of computing.
Function
A Function is the basic block of all reusable code component. It is also becoming the central component of any serverless architecture.
Knowledge isn't free. You have to pay attention.
Table / Relation
The table format (known also as a relation) is the most important data structure used in data analysis. Did you know that its name originate from the medieval counting table ?
Education isn't something you can finish.