Eclipse - How to configure/install Eclipse to develop in TCL ?
Table of Contents
About
This article is a step by step guide on how to install and configure Eclipse to develop in TCL.
Articles Related
Installation
Install the JDK (minimal 1.5)

unzip the eclipse file in the Program Files directory

in the same directory, modify the eclipse.ini by adding this line to give the Jvm path :
-vm "C:\Program Files\Java\jdk1.5.0_21\bin\java.exe"

start eclipse by launching the file eclipse.exe

in the Workspace, in the Help menu, choose "Install New Features …"

select the Galileo Update Site, wait a little bit and when the features appears, select the TCL part of DLTK as below :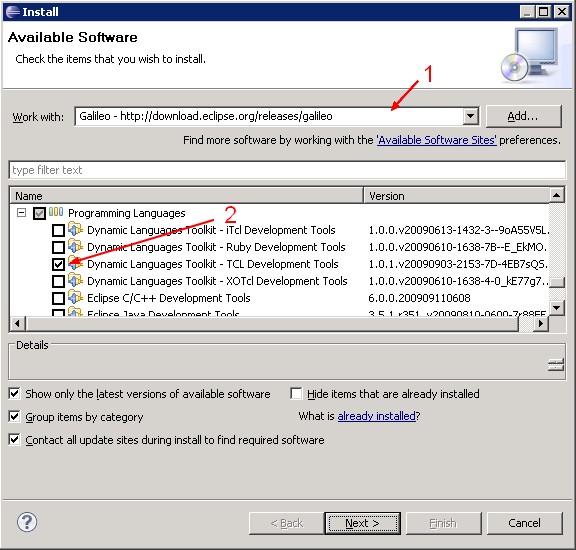 Click next, EMF is then automatically selected :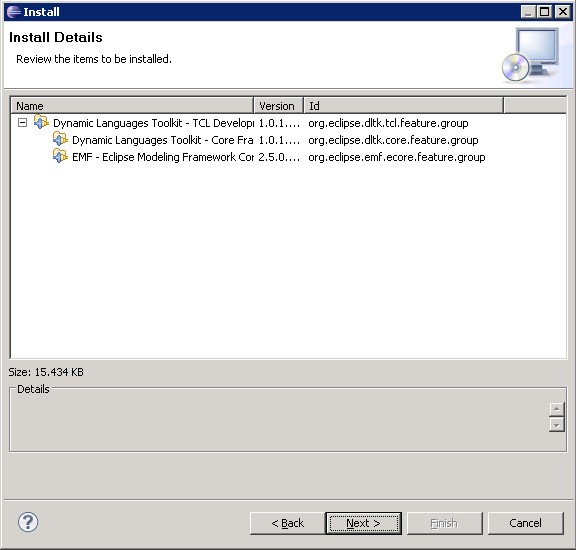 Next and finish to install TCL

When asked, restart Eclipse
Configuration
Download

and install the interpreter from the tcl website

Create a new project and select TCL as type

Click configure and give the path to the executable file named tclsh, wish, or expect.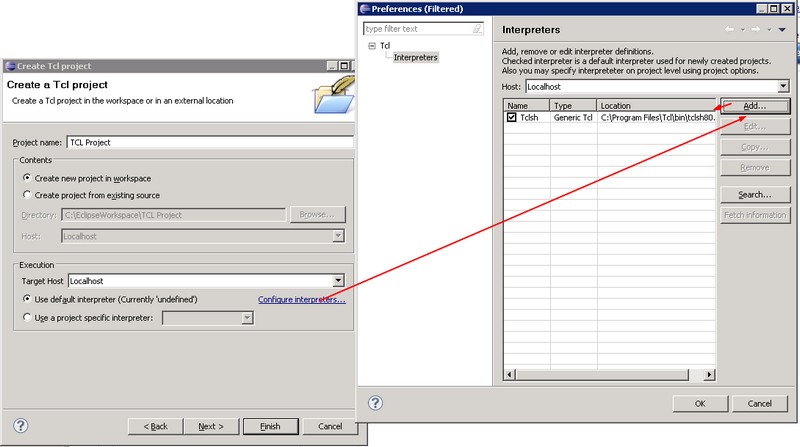 Documentation/Reference