DaVinci Resolve
About
Video editor
Sound
Track Visual:
Dialog - Green

Music - Blue

Sound effect - Yellow
Tools: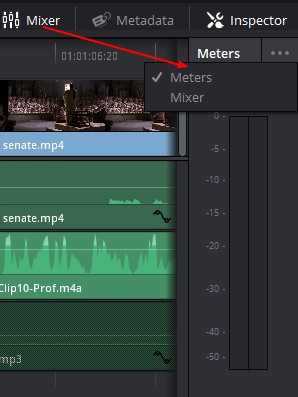 Operations
Source Viewer
Navigation:

J is backward

L is forward

K or Space is stop

I or O key for Mark In / Mark out (ie Start and end of the clip)

Show sound. … > Show Full Clip Audio Wave Form

Duration (is given by frames). With a 30 FPS, if you type anymore on the source viewer +60, you will get 2 seconds more.
Timeline
Operations
Ripple Overwrite: Replace a clip of one length with a clip of another length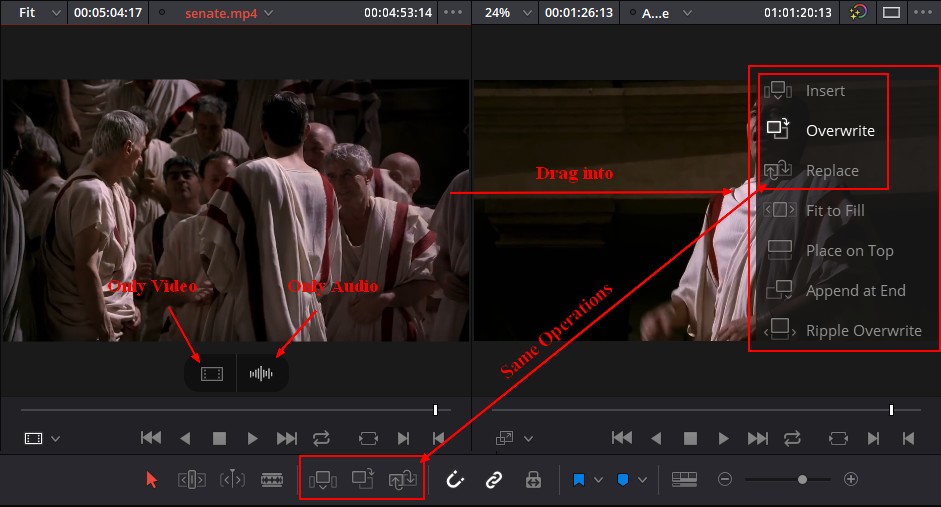 Trim
The trim menu has a lot of trim options.
There is also a Trim Edit tools that is context sensitive based on what you are typing on the time line.

It changes from:
Moving clips
Scale / Zooming
+ key

- key

Shift + Z: Toggle - All the way in or all the way out
Clip
Inspector
The inspector gives properties of a clip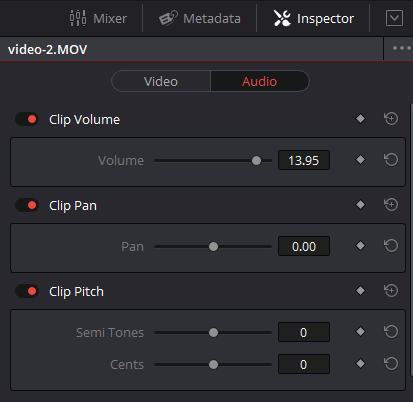 Effects / Transition
Transition: Smooth Cut ( The number of frames created can be chosen: 4 is good enough )
Track
You can:
lock

prevent group (side) editing (such as when inserting a clip) - useful for when there is a background audio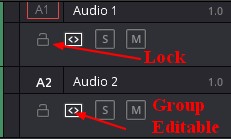 Documentation / Reference