Excel - How to open and save a Csv file by keeping the date and number format intact ?
Table of Contents
About
Changing the localization windows parameters will open and save CSV file correctly in Excel with the good number and date format.
Articles Related
Parameters
Control Panel > Region and Languages > …
Number
The standard field delimiters for CSV files are commas. But on European Windows versions this character is reserved as the Decimal Symbol and the "List Separator" is set by default to the semicolon.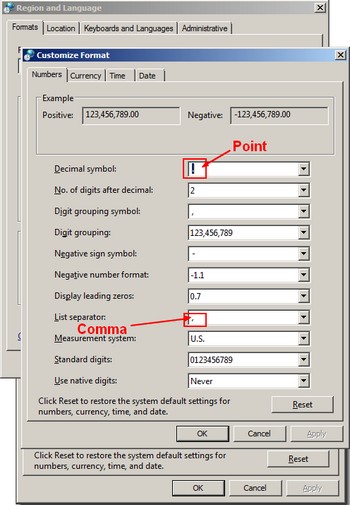 Date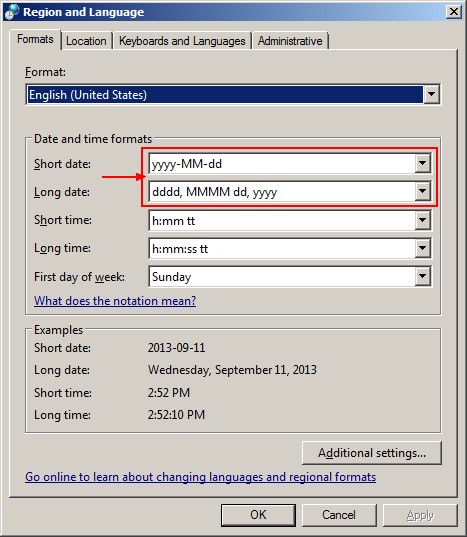 Reference