Oracle VM VirtualBox
Table of Contents
About
headless system: a host without GUI? Without GUI to use less CPU and memory.
VirtualBox extension packages have a .vbox-extpack file name extension. To install an extension, simply double-click on the package file and a Network Operations Manager window will appear, guiding you through the required steps. Otherwise: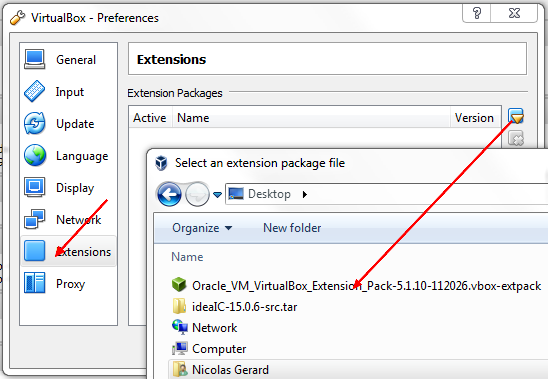 Articles Related
Directory Structure
Data type:
export: for machine export

import: for machine import

iso: for iso file

shared folder: shared folder on the host with the guest

vbox: the boxes
VM ID
UUID is the internal unique identifier that VirtualBox uses to refer to the virtual machine.

the VM name
to have all currently registered VMs listed with all their settings, including their respective names and UUIDs.
VBoxManage list vms

"sparkvm" {1544256f-0098-43b4-b6d7-4dc738293b22}
"Oracle DB Developer VM" {3b173d95-9498-4ce4-805b-a79d1165ebd5}
"SampleAppv511p" {0a9bd0ab-2bdc-4c93-8de6-a474923c1a43}
"spark" {f5b8c0cb-c4f4-4be9-bbe5-03d7637c4008}
"default" {db3ee838-dff3-4393-9dea-6d35ca4472f1}
"RHEL Server 7.2" {0469980a-9763-4615-b2a3-2622d63e11b7}

VboxManage