Eclipse - How to add OC4J as an Eclipse server
Table of Contents
Introduction
Articles Related
Configuration
First, we must configure the OC4J Server Runtime Environment. Go to Menu/Windows/Preference and select the Server/Runtime Environment Node.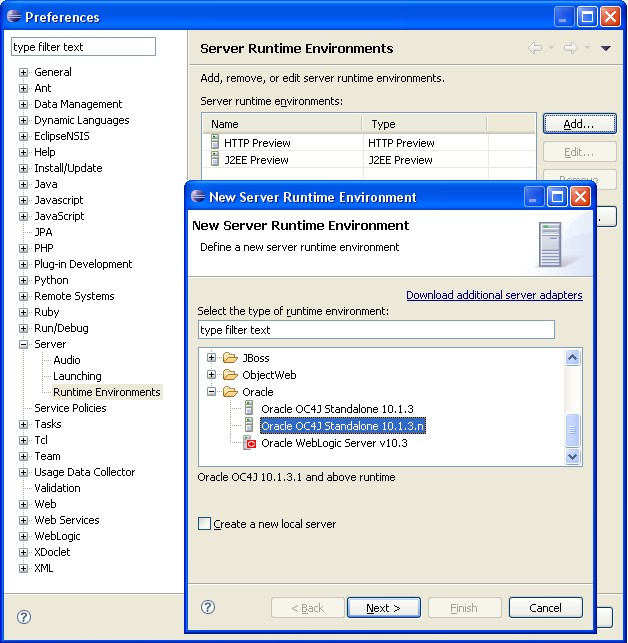 Click Next :
The jdk_bi have the same jdk and default VMArgument from the file OracleBI_Home\oc4j_bi\bin\OC4J.cmd.
-Djava.library.path=C:\OracleBI\server\Bin;C:\OracleBI\web\bin -DSAROOTDIR=C:\OracleBI -DSADATADIR=C:\OracleBIData -XX:MaxPermSize=128m -Xmx512m

And add the location from the J2ee Home (OracleBI_HOME/oc4j_bi/j2ee/home).
You have to add the OC4J server to the project from the perspective view to have access to the configuration windows below
Menu > Windows > Show View > Server

Right click in the server view and selection New Server :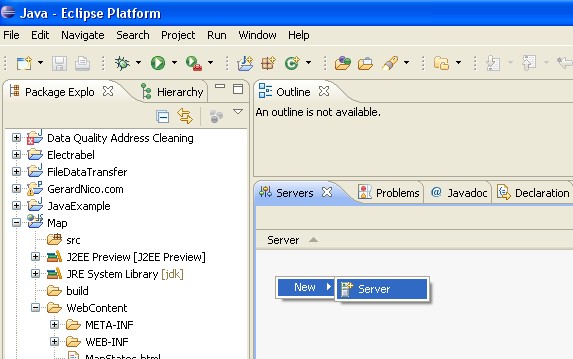 Select the OC4J Server and check if the server runtime Environment is Oracle C4J standalone predefined in the past step. Click next.
Change :
the password to your oc4j password

the http to 9703
The admin port (23791) is good normally.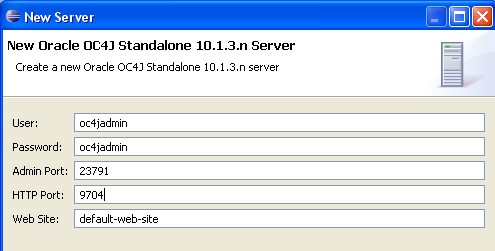 In the next frame, add your project and click finish. You are done !
Support
Project facet Java version 6.0 is not supported
Change in the Projects Facet from the project properties the version from 6 to 5. See picture below :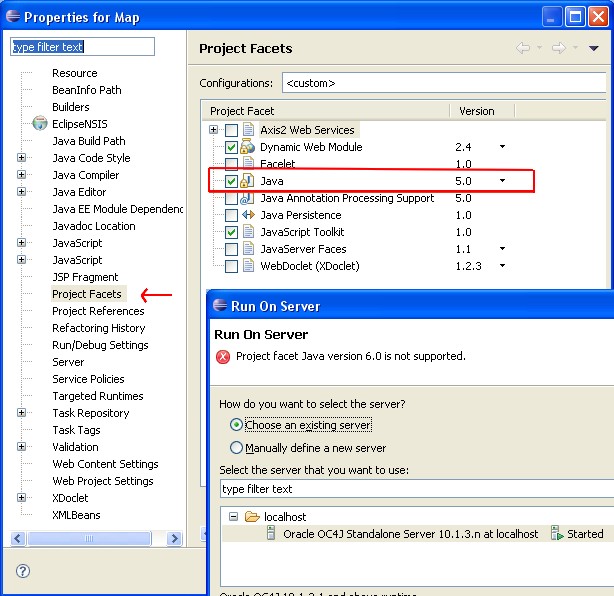 Unable to find the file wsdl.jar
Change in the directory ORACLE_BI_HOME\oc4j_bi\webservices\lib, the name from the file orawsdl.jar to wsdl.jar
Documentation / Reference