Architecture
A DNS has the following major components: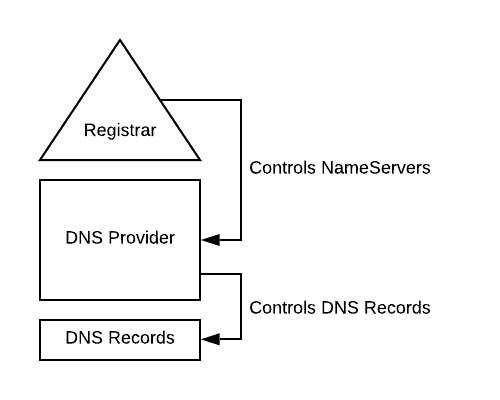 where:
Provider
You buy a apex domain to a provider that will also gives you access to their DNS server in order to manage the DNS record of your domain (called a DNS zone).
You may migrate them to third party. For instance, if you become CloudFlare customer, you need to design their DNS servers as the server of your domain.
Support
With A DNS problem, don't forget to flush your DNS cache.
Documentation / Reference