Code Shipping - Dependency (Coupling)
Table of Contents
About
Articles Related
Management
Format
Dependency may have the following format:
package

(archive file containing the whole code and published)

Source code dependency with sub-project. Example

sub-project
Type
Transitive
External
exported
An exported dependency is a library that will be found in the compile classpath of the consumer (ie exported to the consumer)
Visualization
Graph
Death Star
Services relationship (ie dependency).
All component are placed on a circle and if they have a dependency you will draw a line between this components. And as you see, you got a sort of big planet of death … Beautiful.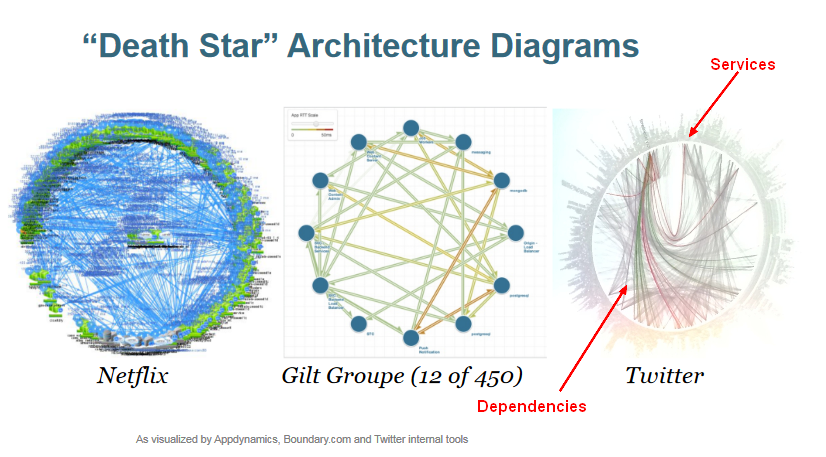 Dependency indirection
Hell
Update
Renovate

- Automated dependency updates. Multi-platform and multi-language.
Documentation / Reference