About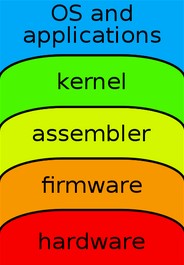 Linux is an open source software and anyone can take it and create this own Linux (of distribution of Operating system). It's why you can find a lot of distribution on the market :
Ubuntu 8.04 ( The Linux reference ?)

Mandriva Spring One 2008 ( The challenger ? )

Fedora 9 ( The most recent version )

Open Suse 10.3 ( a Swiss army knife )
The distribution (as other applications) in the stack is above the kernel.