About
An heading is a text feature that contains a short and prominent sentence.
It's part of an header. If not, it's the header in itself and creates implicitly a section
Its primary functions are :
organizing a document in section

resuming a text
Html
In HTML, an heading defined:
a new section (the structure of the document)

and the heading of this section
Letter
In a letter, the heading is one sentence that carries the reason of the writing.
Press
In the press, the term is known as headline.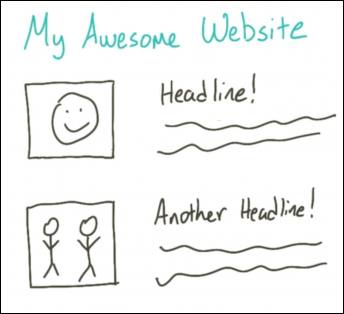 Scope
A heading may summarize a section. ie:
the whole page

a chapter

or just a component