Landing Page
Table of Contents
About
Articles Related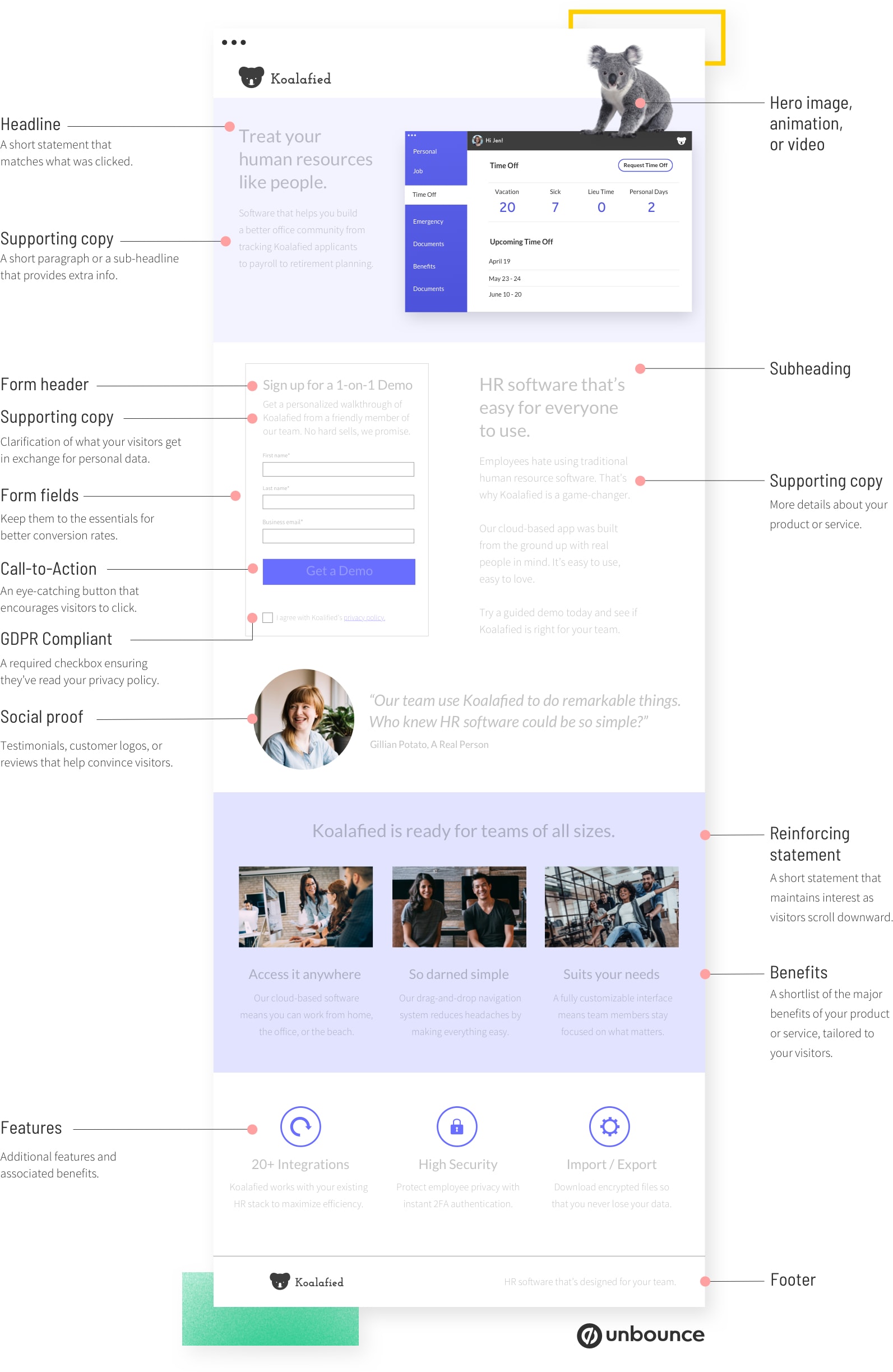 where:
Content
They describe a problem and a solution. They don't jump right into why you should buy the product or why the product is great. They focus on the customer's problems first. By focusing on your customer first and how you can provide value to them, you capture their attention right away.
Pain Points
Figure out the customers' pain points. Example: sending a survey to your email list and creating a customer persona.
How will your customer's lives be easier with your product?

How will it help them?

Will your customer be more successful, or credible after they purchase your product? Will it help them take the next steps in their career?

Will it help save them money or time? If so, how much might it save them in time or money? Will it save them a significant amount of time?

Where will your customer be in a year?
Tools
Documentation / Reference