Creating a logical schema: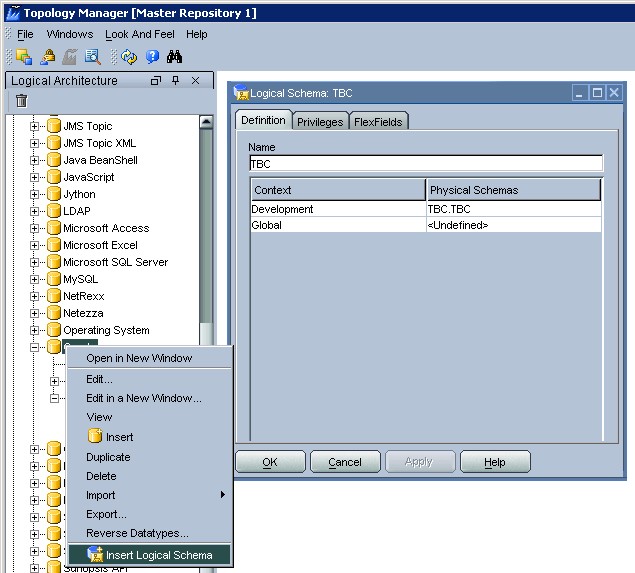 Naming Convention
Oracle recommend that you prefix any logical schema name with the technology it belongs to. The name should be a meaningful name such as the one used usually to reference applications, schemas or business areas. Put the name in uppercase.

_

Example:
TERADATA_STG_LEVEL1
TERADATA_MSTR_DATA
ORACLE_CRM_MAIN
ORACLE_CRM_SALES
ORACLE_CRM_FRCST


Steps
Connect to Topology Manager
Select Topology > Logical Architecture > Technologies in the tree, then select the technology you want to attach your schema to.

Right click and select Insert Logical Schema.

Fill in the schema name

For each Context in the left column, select an existing Physical Schema in the right column. This Physical Schema is automatically associated to the logical schema in this context. Repeat this operation for all necessary contexts.

Click OK .