OWB - Data Rules
Table of Contents
About
Data Rule is the key concept of the data quality. They are part of the Data Quality option to Warehouse Builder. If you don't know what is a data rule, please refer you to data rule.
For a complete explanation of how to implement and manage data rule see :
Articles Related
How to define your rule ?
Pre-build rule
You have already a lot of pre-build rule. You can see them in the global explorer as Public Data Rules.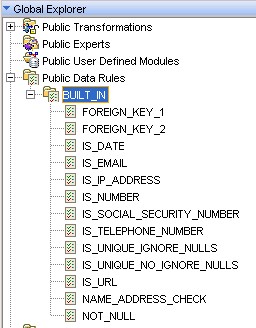 Derive rule from a profiling result
You can also derive a data rule from a OWB - Data Profiling result. For instance below, we have discover a Domain List with the country column. Select it and create a data rule by clicking on the "Derive Data Rule".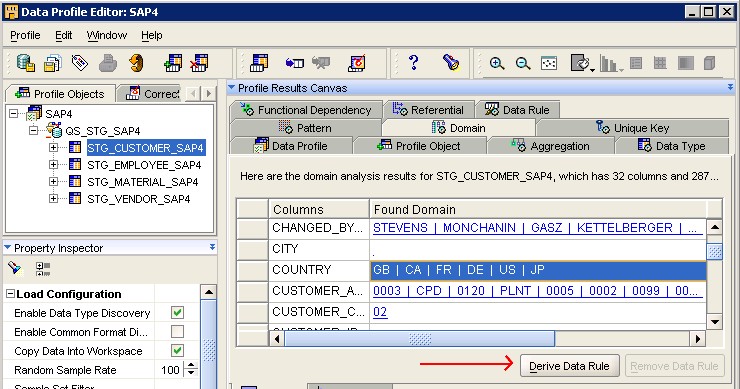 Data Rule in Project Explorer
You can define your own. You will find a data rule node in the project explorer. Just expand the node and right click on rule to launch a wizard.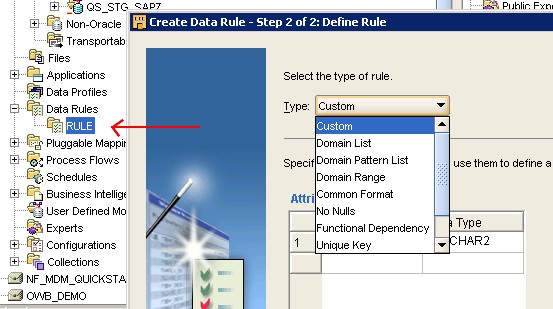 Create Data Rules in Scripting