Oracle Database - Installation of 11gR1/R2 on Windows
Table of Contents
About
Installation of Oracle Database 11g on Windows.
You can download the oracle software from OTN or better the latest patch from Oracle Company - My Oracle Support (MOS).
Starting with the 11.2.0.2 patch set, Oracle Database patch sets are full installations of the Oracle Database software. This means that you do not need to install Oracle Database 11g Release 2 (11.2.0.1) before installing Oracle Database 11g Release 2 (11.2.0.2).
Articles Related
Prerequisites
Use the System in the Control Panel to create the

ORACLE_HOSTNAME

system

environment variable

. Set this variable to point to the host name of the computer on which you are installing Oracle Database.
Hardware Requirements
| Requirement | Minimum Value |
| --- | --- |
| Physical memory (RAM) | 1 GB minimum |
| Virtual memory | Double the amount of RAM |
| Disk space | Total: 4.76 GB |
| Video adapter | 256 colors |
| Processor | 550 MHz minimum (On Windows Vista, 800 MHz minimum) |
Steps
Select Installation Method : Choose Advanced Installation

Select Installation Type : Choose Entreprise Edition

Install Location : Leave the default values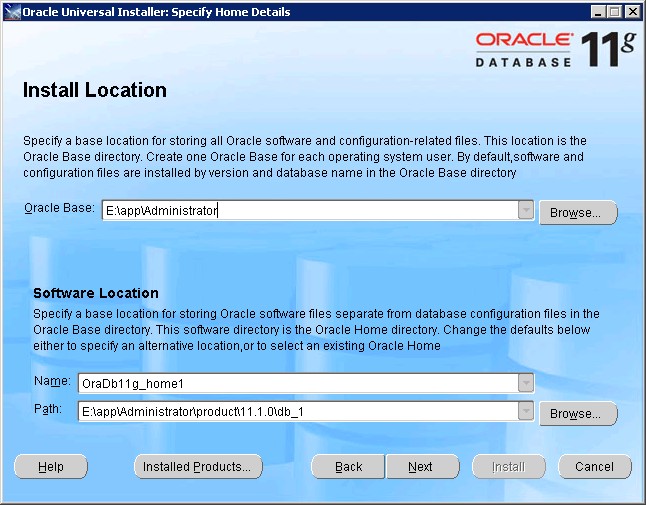 Security Parameters : Leave the fields blank

Prerequisites Check : All check must have a "Succeeded" status

Select Configuration Option : Check "Create a database"

Select Database Configuration : Select Data Warehouse

Specify Database Configuration Options : Leave the default values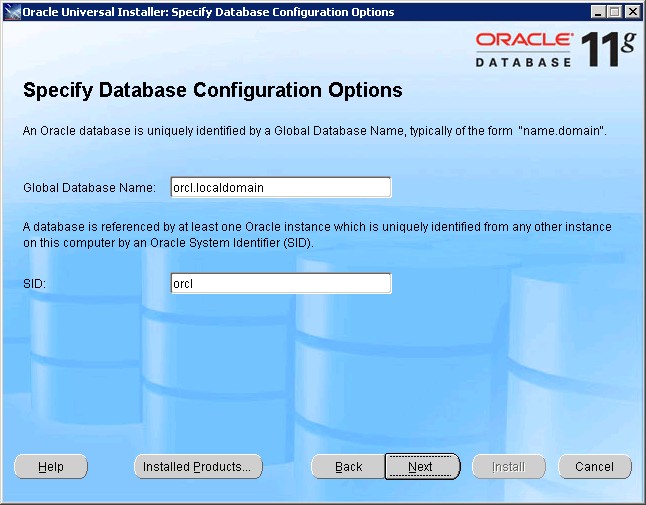 Specify Database Config Details :

Memory tab : Leave the default values

Character Sets : Choose the AL32UTF8 to have no language problem

Security : Disable all security checked. For test use, it's not mandatory.

Sample Schema : Checked.
Select Database Management Option : Use Database Control for database management. No Email Notification.

Specify Database Storage Option : File System and leave the default value (eg: C:\app\Administrator\oradata)

Specify Backup and Recovery Options : Do not enable Automated Backup

Specify Database Schema Passwords : "Use the same password for all accounts" checked with pw as password
The following password are not allowed :
change_on_install for SYS

manager for SYSTEM

sysman for SYSMAN

dbsnmp for DBSNMP

Summary : Verify and click the "Install" button.

Configuration Assistant : Two assistants start :

Oracle Net Configuration Assistant : To configure the listener

Oracle Database Configuration Assistant (ODBCA) : To create the database
You must obtain this message when the the database creation is complete :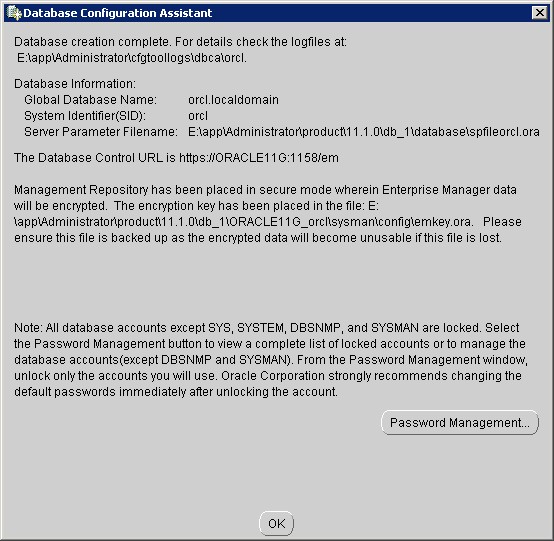 By clicking on the password management button, you can unlock the accounts :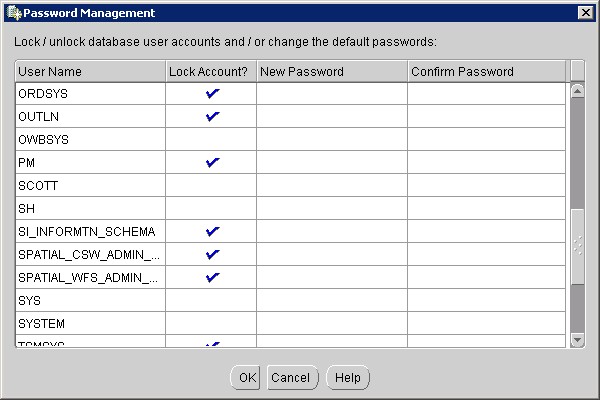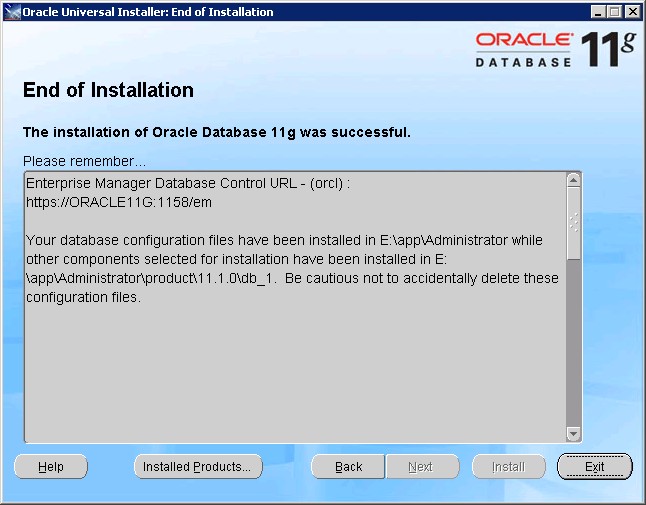 Post Task
Documentation Reference