OBIEE 10G/11G - Equalizing Objects
Table of Contents
About
The Oracle BI Server assumes that two objects with the same name but two different upgrade ids (or Id) are two different objects.
Equalizing objects causes objects in two repositories that have the same name but different upgrade ids to be treated as the same object.
Equalizing before merging repositories prevents unintended renaming during the merge.
Articles Related
How to Equalize
10g
with the compare option of the Admin tool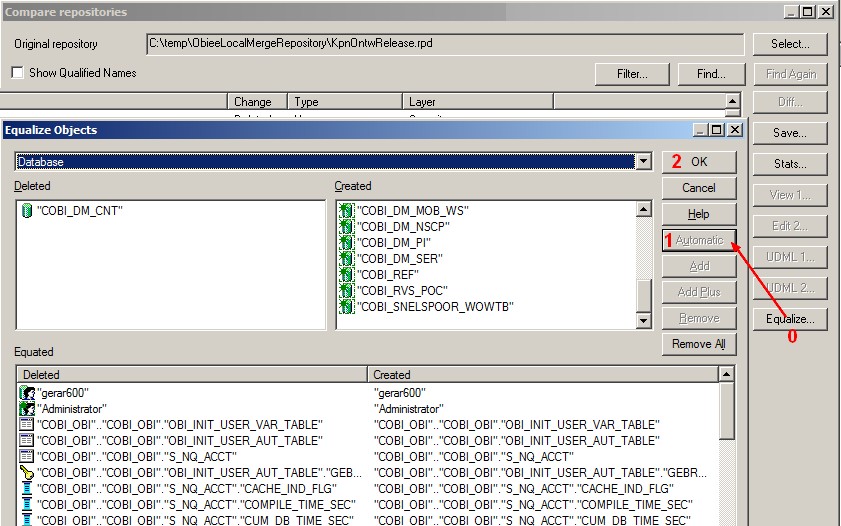 Documentation / Reference