OBIEE - Expression Builder
Table of Contents
About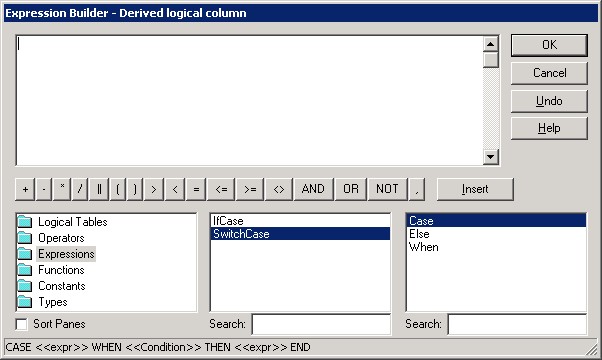 Articles Related
About
You can use the Expression Builder dialog boxes in the Administration Tool to create :
constraints,

aggregations,

and other definitions within a repository.
The expressions you create with the expression builder are similar to expressions created with SQL. Except where noted, you can use all expressions constructed with the expression builder in SQL queries against the Oracle BI Server.
You can access the expression builder from the following dialog boxes:
Logical Table Source—Content tab

Logical Table Source—Column Mapping tab

Logical Column—General tab

Logical Column—Aggregation tab

Logical Foreign Key

Physical Foreign Key

Session Variable—Variable tab

Static Repository Variable—Variable tab